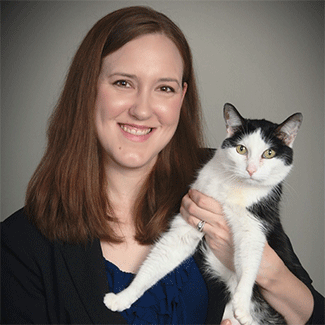 Hi! This is Dr. Emily Swiniarski, Medical Director at The Anti-Cruelty Society. As summer temps rise, outdoor events kickoff, and holidays are celebrated…we have some helpful information to keep your four-legged friends happy and healthy! Hot weather can be very dangerous for our pets and it is key to know the signs of heat distress and how to prevent overheating in our animals. Make sure you never leave a pet in a hot car, carry and provide water on walks or when outdoors, and know the signs of heat stroke. Outdoor events are back and are a great way to spend time with family, friends, and with a little extra planning, your canine companion too! With the right preparation and planning, bringing your dog along to outdoor events can be a doggone good time for everyone. Click here to learn how to prepare! With the Fourth of July quickly approaching, more people will be gathering for holiday parties where fireworks may be set off. Plus summertime's higher temperatures can also create more frequent thunderstorms. When your pet is upset, you want to provide as much comfort as you can for them, so they know that they are safe and secure with you. Find out how to care and prepare for big noises. We hope everyone has a wonderful, safe summer!
Will you support our Summer Fund Drive with a generous gift today?
Animals in our community urgently need your support. Your gift will help save sick, injured, homeless and neglected cats and dogs this summer by providing: 
Food and shelter
Emergency medical care, vaccinations and spay/neuter surgeries
Adoptions into loving families
Please give now to save lives!