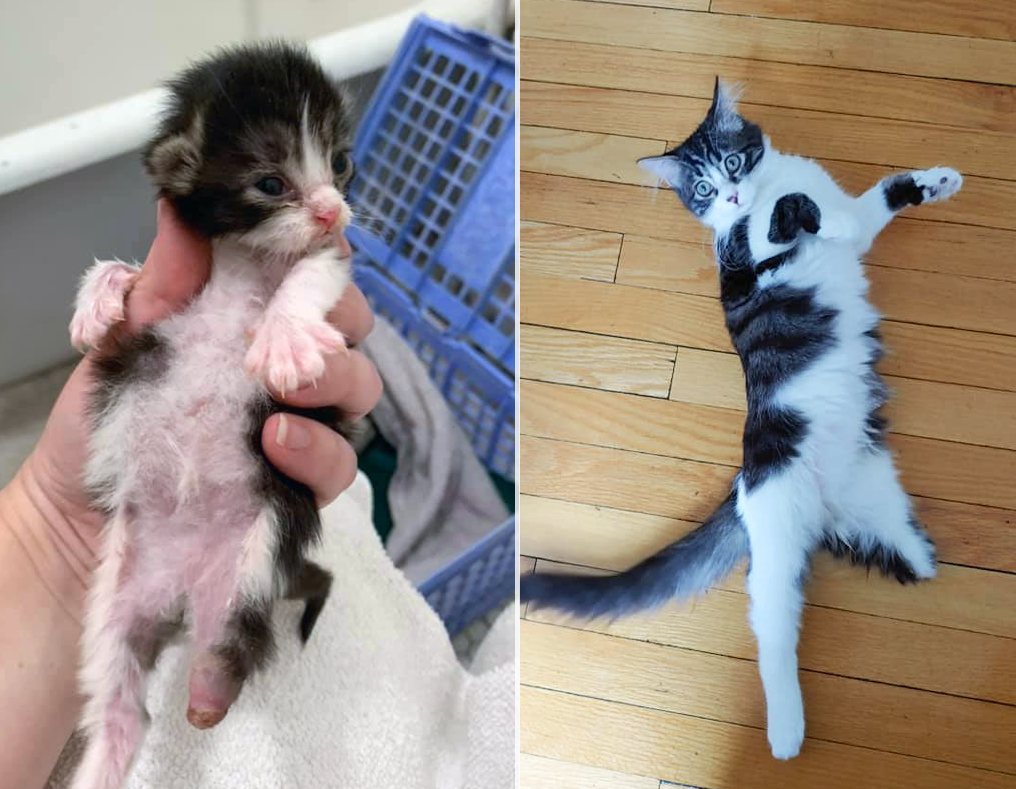 Franklin. The kitten who could. 
Franklin was a vulnerable neonate kitten that was born with his umbilical cord wrapped around his back leg. Our vet team had to amputate a portion of his leg in order for him to  his health. Franklin got the care he needed at our clinic, as well as a temporary stay at one of our foster's home to allow him the chance to learn how navigate  the house and get along with other cats. This little fighter gets around just fine on three legs! Franklin was adopted and he loves his new dad and feline siblings.
In the Chicago area, kitten season typically starts in the spring and lasts through the fall. Female cats' reproductive systems take a cue from the weather and usually start mating and birthing kittens in March and April. Because there is such a large population of feral (outdoor, untamed) cats  in Chicago, many kittens are born outdoors and brought into The Anti-Cruelty Society. 
Your donation will help us take care of the many kittens that will enter our doors this kitten season, as well as support kittens like Franklin to live a better life with an adoptive family. Donate today to make a difference during kitten season! 
We appreciate your generous gift to The Anti-Cruelty Society.  
---
Matching Gifts
Does your company match donations made to charitable organizations? If so, check with your Human Resources department on how to double your gift to The Anti-Cruelty Society. Questions? Email development@anticruelty.org.