Foster Candidates
Thank you for visiting our foster candidates page! Below is a current list of pets who need rehabilitation through our foster care program.
If you are a licensed Society foster volunteer, and you're interested in taking in one of these pets, please email us at foster@anticruelty.org. 
If you are not a current member of the foster team, but you would like to get involved, please visit our Foster Program page for additional details on how you can help.
We will update this page as often as we can, but we also encourage you to visit the Foster Facebook page for an updated list of who is awaiting placement. You can also email us at foster@anticrulty.org. Thank you!
Foster Candidates Awaiting Placement
Updated: 5/21/19 at 4:00 p.m.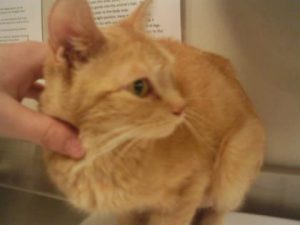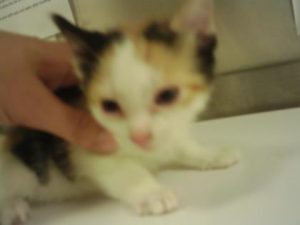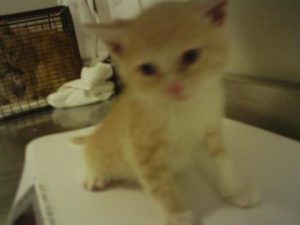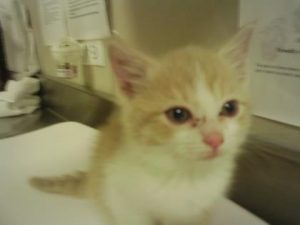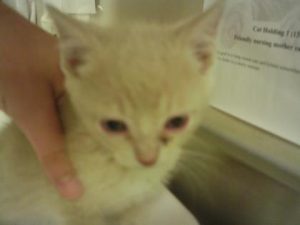 Miss Kitty and Four Babies
Age: Mom-1 year, babies-1 month 15 days
Reason for foster: Maternal support
Length of stay: 3-4 weeks
Intake date: 5/8
Mom and babies were a Field Service pick up. Their surrenderer had too many animals. They are friendly but still a bit under-socialized. They need to go to a home where they can get lots of handling and experience positive human interactions. Please start them in a small space so they don't run and hide!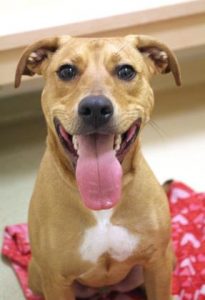 Artie
Age: 1 year and 9 months
Reason for foster: Alleviate in kennel stress
Length of stay: Adoption Ambassador
Intake date: 12/6/17,  5/12/18 and 2/9/19
Artie has been in an out of shelters his entire life. Originally a rescue transfer from Alabama, then adopted and returned because his adopter didn't have enough time for him. Then he was adopted again and returned because his owner couldn't give him the exercise he needed.
Here at the shelter Artie can be a bit barrier aggressive. He was moved to a holding room from the adoption floor because he was so reactive towards his neighbors. Since he has been moved to a quieter room he has been doing much better in kennel and in the courtyard.
Artie was bit by another dog in his last home due to this bad experience as well as his reactivity he should be the only dog in the household. He is silly, energetic and he would love to be in a home with a yard! Artie would not thrive in a high rise building.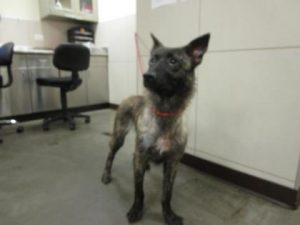 Piper
Age: 1 year
Reason for foster: medical
Length of stay: 5-6 weeks
Intake date: 4/28
Piper was brought in as a field service pick up. She was not getting the proper care and her health reflects that.  Her lower eyelid  is swollen with small tear, her vision is normal but she is being treated with eye meds. She has some alopecia on chest and forelimbs but her scrape was negative. Regardless, she is being treated for demodex. Both ears thickened due to infection, she is on an ear medication as well. She will likely will require regular ear cleanings for life and will be prone to future ear infections due to thickened pinnae. One of the dogs she was surrendered with was positive fecal for whips and hooks, so she is getting treated for that as well. This poor girl really needs some help and to be shown what it is like to get a little compassion.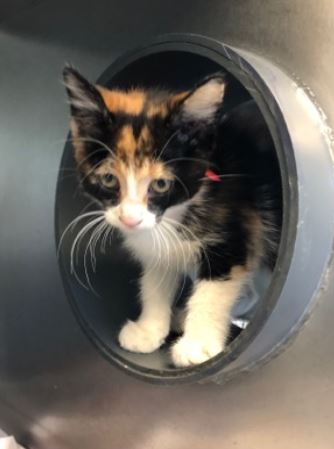 Claira Bella
Age: 2 months
Reason for foster: Weight gain
Length of stay: 3 weeks
Beautiful Claira Bella came in as a stray a few days ago. She is thin and needs to gain some weight before her spay. She is a picky eater, so fosters will have to work with her to find something she likes. She looks a bit shy in her picture, but she is a very sweet little kitty that loves attention!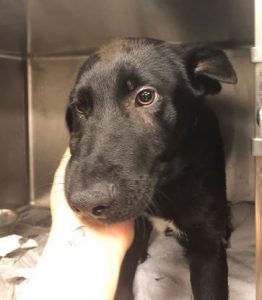 Cash
Age: 5 months
Reason for foster: Kennel cough recovery
Length of stay: 2-4 weeks
Cash came in from a transport on 5/1. Cash has the sniffles! We wont be able to get him neutered until he feels better so we would like to send him out to foster while he recovers. He is on a 2X daily antibiotic.
Dusk and her 3 babies
Age: Mom-2 years old, babies-1 month and 9 days
Reason for foster: Maternal support
Length of stay: 4 weeks
This adorable family came in as strays. Dusk looks like she is doing a great job as a mama. They would much rather spend the next 4 weeks growing in a home instead of the shelter!