This special fundraiser is now closed and orders are no longer being taken. 
Closed as of July 18, 2020: Celebrate National Pet Photo Day by submitting a pic of your pet and one of our staff members or volunteers will create a unique drawing. Donate a minimum of $20 per pet to receive a one-of-a-kind artwork while giving animals who come through our doors a second chance at life. Here's the catch; while our staff and volunteers have many talents, drawing might not be their strong suit. But no matter the skill level, you will receive a truly unique portrait of your beloved pet!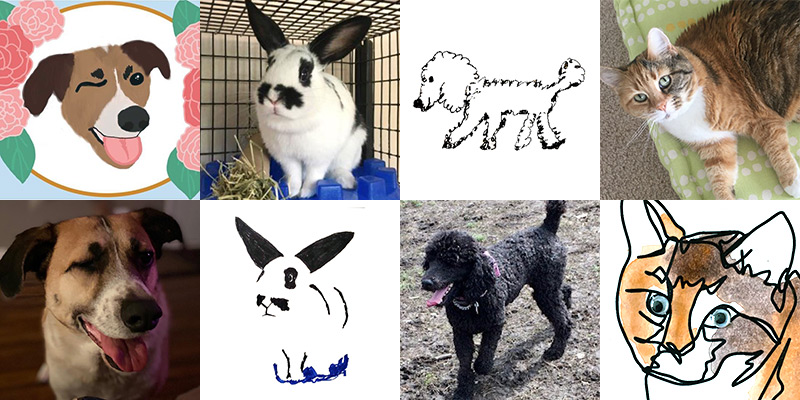 Please note: Due to the popularity of this fundraiser, it may take longer than expected to deliver the finished artwork. Thank you for your patience and support.
If you have any questions about the Pet Portrait fundraiser, please contact Allison Johnson at ajohnson@anticruelty.org.
By agreeing to terms, you give The Anti-Cruelty Society permission to use your pet's photo and any artwork with your pet's likeness on any platform, including social media and in printed materials.