Senior Cats Need Loving Homes
It may be the dog days of summer, but we have more than 40 cats ages 8 and older who are longing for a forever home. These special felines have so much love to give.
Why adopt a senior cat?
Older pets need homes too! Many times senior cats are overlooked in the shelter. They are often surrendered through no fault of their own.
 
Many cats still have a good number of years ahead of them. For example, an 11-year-old cat like Violet, may live to age 20 or older.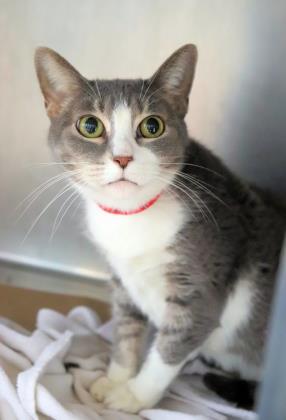 3. Most are litter-boxed trained.
4. What you see if what you get! A cat's personality is much more apparent in an older animal. 
5. Senior cats are still active, but they are usually content with less action then younger felines.
Ready to make your move? View our available senior cats and drop by to adopt your new best friend. 
Please consider adopting a senior cat and help us spread the word to your family and friends.