MATCHING GIFT
Double Your Impact. Save TWICE the Animals.
For a limited time, every dollar of your gift will be matched to provide TWICE the love and care for homeless and hurting animals in the Chicago area. Opportunities like this don't come along often! Give now to provide 2X the:
Food
Shelter
Medical care
Adoption services
And more!
Please double your lifesaving impact today and help animals like Tim Raines.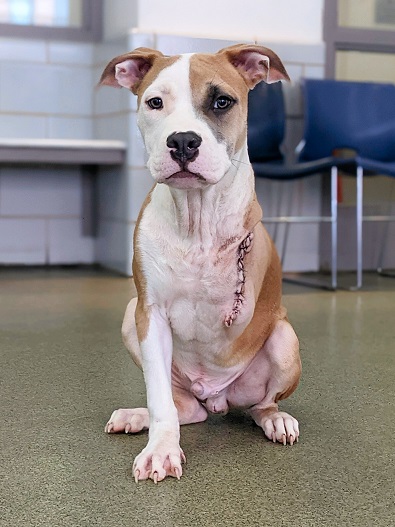 Hope for Tim Raines
Tim Raines came to us in dire need of help. He was surrendered to us with an injury that required immediate amputation. A minor wound turned life-threatening when his paw was accidently wrapped too tightly and cut off all circulation to his precious puppy leg. At just 6 months old, Tim Raines is slowly learning how to explore the world on three legs. A shy, but very curious and affectionate boy, he would like to be near and dear to a human that will never stop giving him attention. This love bug will hit the adoption floor in about 1-2 weeks!

Help us continue to give animals like sweet Tim Raines a second chance at life. When you donate now through September 30, your gift will be matched—double your impact and save twice as many animals

Thanks for your support! 
We appreciate your generous gift to The Anti-Cruelty Society.