Directory Image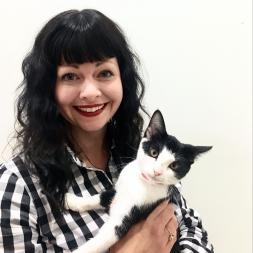 Lydia Krupinski
Title
Vice President of Mission Impact
Full Bio
Lydia has over 15 years of experience leading staff and volunteer teams in both corporate and not-for-profit settings. Before joining the Society, Lydia managed business accounts for luxury brand Louis Vuitton Moet Hennessey in New York City and Chicago while also freelancing in film and television. She launched a successful eco-friendly clothing brand which was carried in retail boutiques internationally. Lydia has a deep personal conviction for living a conscious, sustainable lifestyle that advocates for people, animals, and the environment. Lydia holds a bachelor's degree and studied at the School of the Art Institute Chicago and Loyola University where she majored in media production, gender studies, and sociology.
Lydia has a contagious enthusiasm when it comes to empowering people to be change agents in their communities. She has volunteered at numerous Chicago non-profits and has served on the board of directors of Women In Film Chicago. Lydia enjoys sharing her knowledge and experience with others and has been invited to speak at volunteer management conferences across the United States. 
Since joining the Society team in December of 2009, Lydia has been transforming the ways in which our organization engages the community. Leading the advancement of existing opportunities while launching new programs, Lydia's work has led to the exponential growth of the Society's community outreach efforts. These include the launch of community wellness fairs, corporate engagement events, volunteer development opportunities, new youth programs, and expanded pet support services. Lydia is honored to be a part of the work the Society is doing to evolve the quality and diversity of programming available to the pets and people of Chicago.