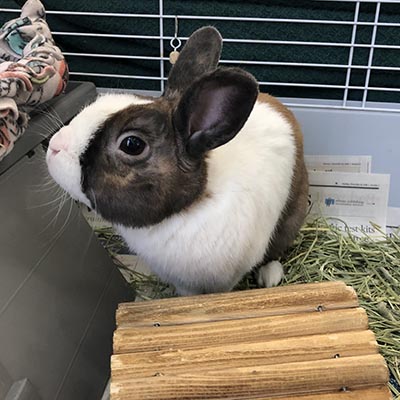 Rabbits and ducks are a lot of work. Rabbits do best as indoor pets and need a lot of exercise. They also need proper food, chewing materials, and their environment needs to be cleaned very frequently. These animals are not low-maintenance and a rabbit can live more than 10 years.
It is also important to consider the cost of bringing a new pet into the household.   All pets, including rabbits and ducks, need veterinary care which can get expensive. According to the ASPCA, owning a rabbit can cost in excess of $370 in the first year.
A great alternative to bringing a live rabbit or duck into the house for Easter is giving your children a cute stuffed animal instead. By being mindful of the risks rabbits and ducks face around Easter time, we can ensure the holiday is happy for all. Hoppy Easter!