So many cats and dogs in our community need help.
Give to our 2021 Holiday Drive to Save Lives to provide:
Food and shelter
Medical care
Loving adoptive families
And so much more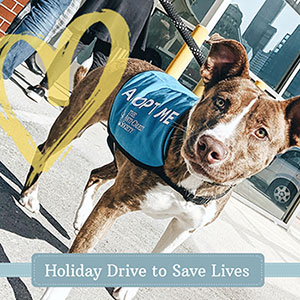 When Elton was found hungry, injured and covered in sores, he was saved by gifts from friends like you. Now, he's spending the holidays with his forever family.