Join Team Anti-Cruelty and Help Animals in Need
There are a few spots remaining to run with Team Anti-Cruelty at the 2021 Bank of America Chicago Marathon.
For more information email Allison Johnson, the Society's events and memorable experiences manager.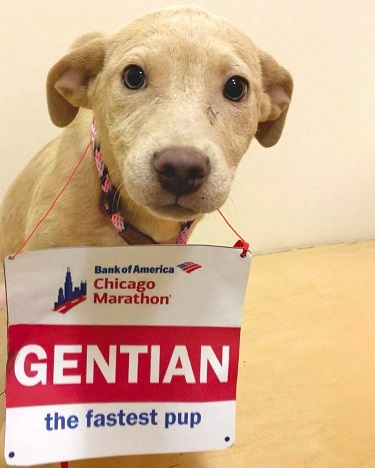 Benefits include:
2021 Bank of America Chicago Marathon registration fee paid for by The Anti-Cruelty Society 
Team meet & greets throughout training (as COVID-19 regulations allow)
Personalized fundraising page
Pre-marathon pasta & puppy party for you and a guest
Official cheer section for friends and family members on race day
Group or virtual training through Chicago Area Runners Association (CARA) or Coach Denise Sauriol, founder of Run for Change (participation fee paid for by the Society)
Official 2021 Team Anti-Cruelty race tank top        
 
There is a mandatory $1,250 fundraising minimum if registered before or on the lottery drawing application deadline in February. Team members who register after February 18, 2021 must fundraise a mandatory minimum of $1,750.