Valentines for your Purfect Companion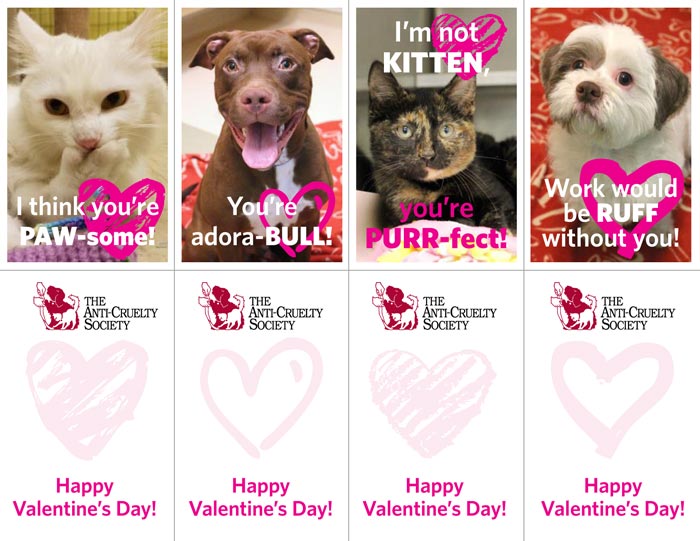 Remember! Valentine's Day is next week on Thursday, February 14. We know you need some valentine cards to share with friends and family. We have a series of cards featuring adorable adoptables from The Anti-Cruelty Society. Share the love this Valentine's Day with these free, downloadable valentines.
Click here to download.
Be sure to print double sided!