On the Table Conversation is May 14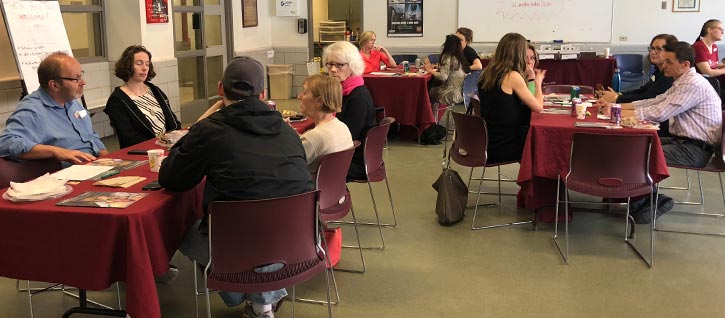 You are cordially invited to take part in this year's On the Table conversation in partnership with the Chicago Community Trust at The Anti-Cruelty Society. Lunch will be served as we discuss the need for educational resources for landlords as well as how we can empower tenants to advocate, and remain accountable, for their animals. We want to establish an ongoing conversation about bridging the housing gap by providing resources for both tenants and landlords, and you can help us.
Join us on Tuesday, May 14 from 12:00–1:30 p.m. to hear about the progress we've made in the last year about moving pet friendly housing forward. Lunch will be catered while we present details about our ongoing Open Door Housing campaign that aims to open more doors to Chicago pets. Our meeting will culminate with group discussion and the creation of a letter to the Mayor where we will detail our concerns, offer innovative solutions and outline how we can collaborate to prevent housing displacement for people and their pets.
We hope you can join us for this important gathering. RSVP is required and you can save your spot by visiting http://bit.ly/OnTheTableLuncheon. You can learn more about our Open Door Housing campaign on anticruelty.org.