Oklahoma Rescue Efforts Update
On Friday, May 31, The Anti-Cruelty Society arrived at Chicago Executive Airport where 165 animals came from Tulsa, Oklahoma after disastrous storms flooded the area. With the help of area shelters, the Society took in these animals who had been in the shelters prior to the storms to help them find forever homes. Here are updates on how some of the animals who have been adopted are doing now.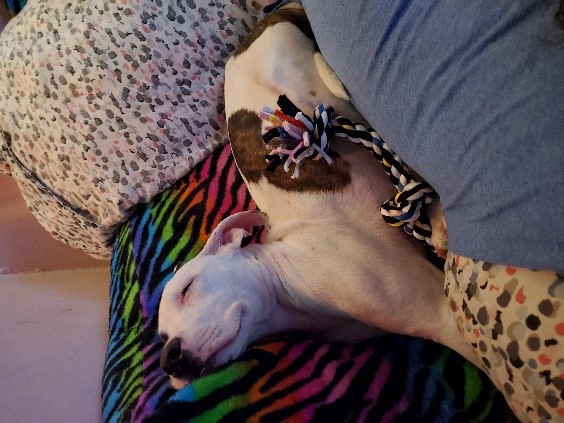 Jack
"Since adopting 'Tank' my daughter and had named him Chance. But when we brought him home my 2 year old son kept calling him Jack...and he responded! So his official name is now Jack!
He is super sweet, already house broken and sleeps with my boys.  He made himself super comfy the moment he walked into his new forever home. 
He is not alone since he does have a big sister that's been showing him the ropes. Chasta is our other dog and she is a Husky/Sheppard mix. She makes sure he doesn't get into any trouble...also showed him if we can't get him out fast enough to use the potty, there is the "potty spot" (puppy pad) in a special location that's just for them. And he has used it already!  We are just so proud of him. And we already introduced him to everyone in our neighborhood!" -Wanika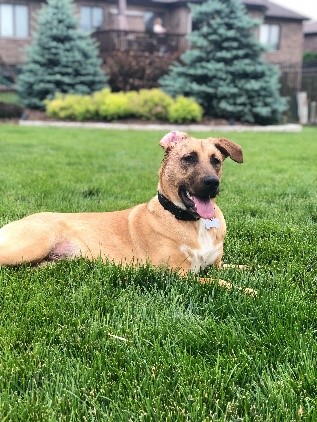 Max
"Max is the sweetest dog. He had a little separation anxiety at first.  He did not want me out of his sight, so he followed me everywhere. But he is adjusting well.  We have another German Shepherd mix we rescued last year, and they are getting to know each other.  They wrestle, and are getting along well.  Max is going to be a great addition to our family. He is so sweet, and gentle!" -Cindy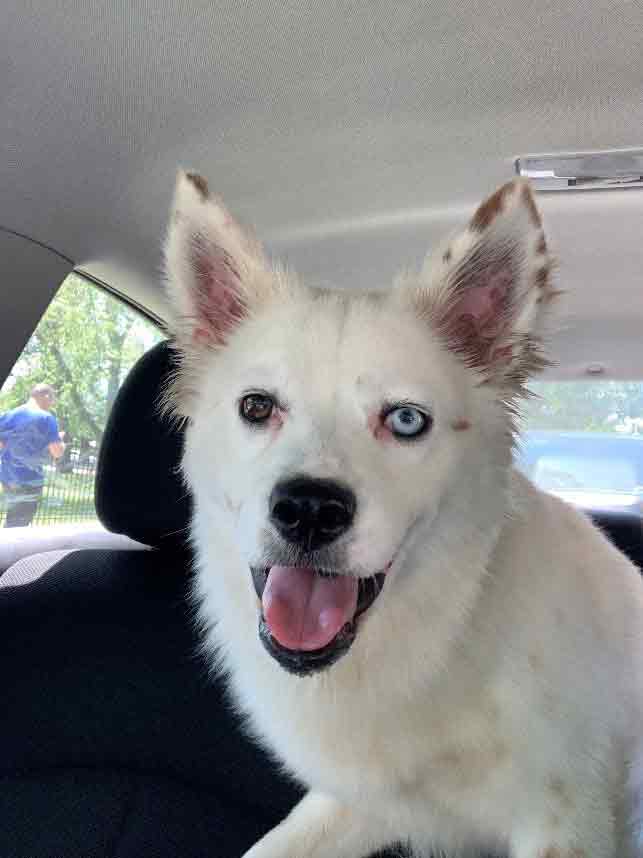 Penny
"Bernard's new name is Penny, and he is doing really well! We discovered that he is deaf, so training has been a little tough, but he is learning quickly. He is a loving, good dog." - Domini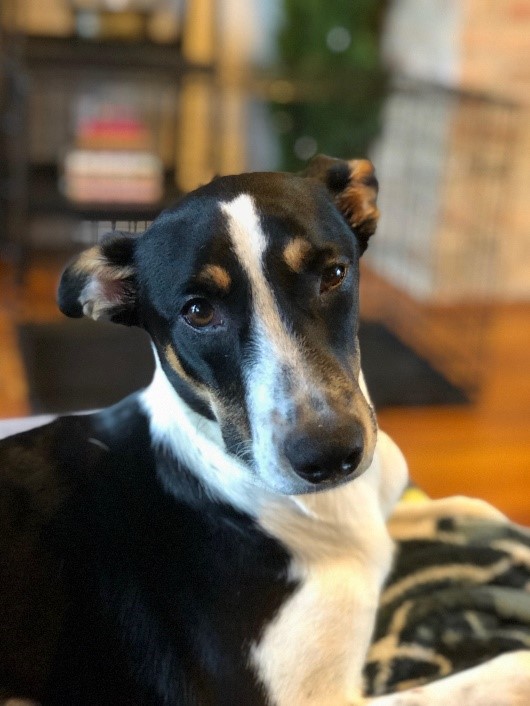 Hope
"She is honestly so sweet and such a snuggler. The potty training with her has been a bit challenging but other than that she is an absolute doll!! She is already besties with our other dog Lola who we also rescued from Anti-Cruelty from Oklahoma in December (they look like long-lost twins). My husband said, 'I knew as soon as we left the shelter with her as fosters we were gonna keep her forever.' She fits right into our little family :)
If we had the space I would be getting 100 more!!!!" -Chelsea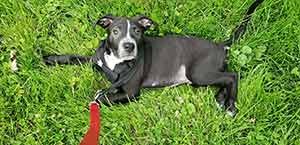 Lincoln
"We have renamed him Lincoln, and he is a smart, sweet puppy.  He is our first, so we are all adjusting to play, walks, sleep etc.  I have 3 kids (14, 11 and 6) so he gets plenty of attention :)  
In fact these first few days have reminded me of bringing home my children as newborns!" -Melissa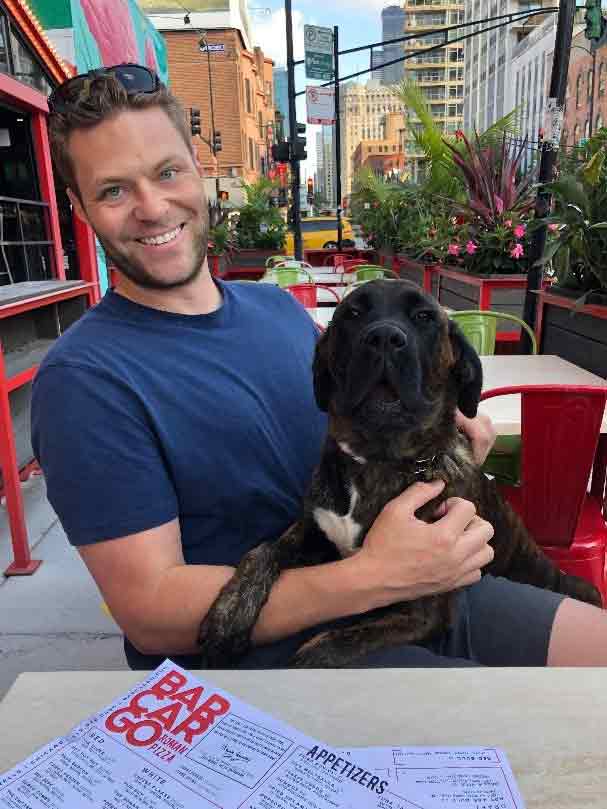 Moxie
"We changed her name to Moxie. She has been so much fun. He new favorite activities are eating peanut butter out of her Kong and playing fetch. She's already learned sit and stay, and is famous around the building for her tail "nub" wiggling as she greets her human friends .  I think she is really enjoying life as a big city girl."  -Phil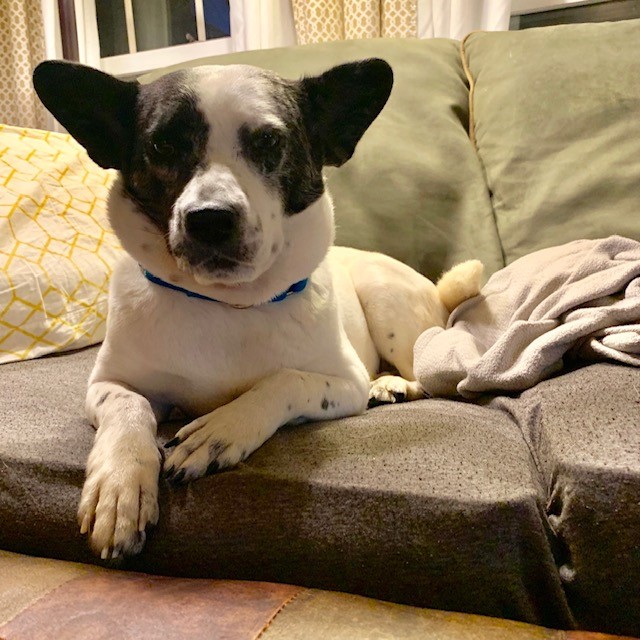 Abby
"She's doing great!  She is getting along really well with our two daughters, who have insisted we re-name her and call her Abby.  She can still be a little timid at times, but she's gradually getting used to us. She is just the sweetest, laziest dog - she mostly just wants to snuggle and sleep on the couch, which is totally fine with us!" -Robert