High Rise Dogs: A Workshop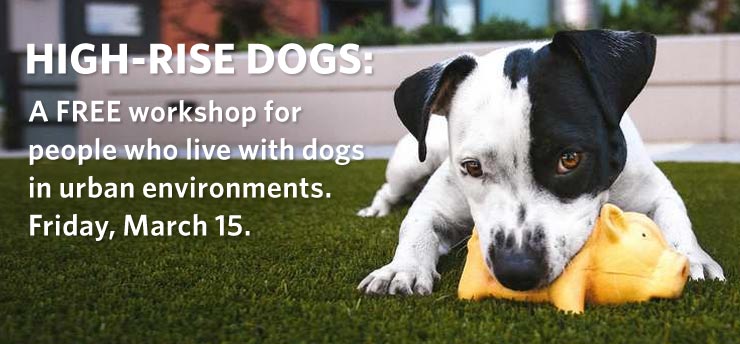 The Anti-Cruelty Society is offering a workshop to help tenants, and their furry friends, put their best paws forward. Join us for the first workshop on March 15 at 6:00 p.m. This workshop is led by professional dog trainer and educator Judit Arroyo, CPDT-KA, and she will share how you make sure your dog is a great pet neighbor and make sure high rise living is enjoyable for you and your canine companion. Judit will focus on the following:
How you can build a positive training foundation for your dog
How to mitigate potential issues before they become a problem
How making lifestyles changes can dramatically impact both you and your dog's overall quality of life.
The March 15 workshop is free but you must register as space is limited. No prior experience necessary but please keep your dog at home—this is a workshop for owners and landlords.
Space is limited – sign up today!
What: High Rise Dogs: A Workshop
When: Friday, March 15 6:00 p.m. to 7:30 p.m.
Where: The Anti-Cruelty Society Education & Training Center 169 W. Grand Avenue
Cost: Free of charge
Max Capacity: 50 attendees