Celebrating 25 Years of Bark in the Park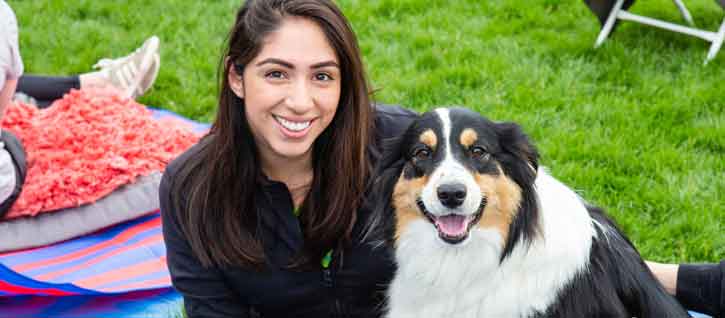 For 25 years, wet noses and wiggly tails along with their loving owners have descended on Chicago's gorgeous lakefront for The Anti-Cruelty Society's Bark in the Park. The event takes place on Saturday, May 18 and begins with a 2.5 mile walk along the lakefront followed by an epic dog party on Stadium Green next to Soldier Field. Bark in the Park is the Society's largest fundraiser and ensures we can continue to provide food, shelter, and medical care to pets in need.
There is something fun for the entire family at Bark in the Park. For our furry friends, there will be canine agility courses, dog massages, pawdicures, and so much more! People can enjoy free food, live music by Johnny Alleto, a Lagunitas beer tent, arts and crafts, and a raffle. There will also be souvenir photos and exciting demonstrations from a famous pup. You will also get to meet some of Chicago's most popular social media pups.
Tickets for Bark in the Park can be purchased HERE. Tickets are $40 for adults and $10 for children 3 to 12. Participants have the opportunity to seek their own supporters and sponsors of the walk. This helps us meet our goal of providing shelter and services to 5,000 animals this year! To do this, just register yourself or set up a team of your choosing. Then, use your own networks to help us raise funds to support the Society's important work.
Registration opens at 7:30 a.m. and the walk begins at 9:00 a.m. The Lagunitas beer tent opens at 10:00 a.m. along with live music by Johnny Alleto. The raffle drawing will be held at 12:30 p.m. and the party goes all the way until 1:00 p.m. What are you waiting for?! Gather your whole family for this fun event that supports our community of caring. See you there!