The Anti-Cruelty Society to Host Dog Wellness Fair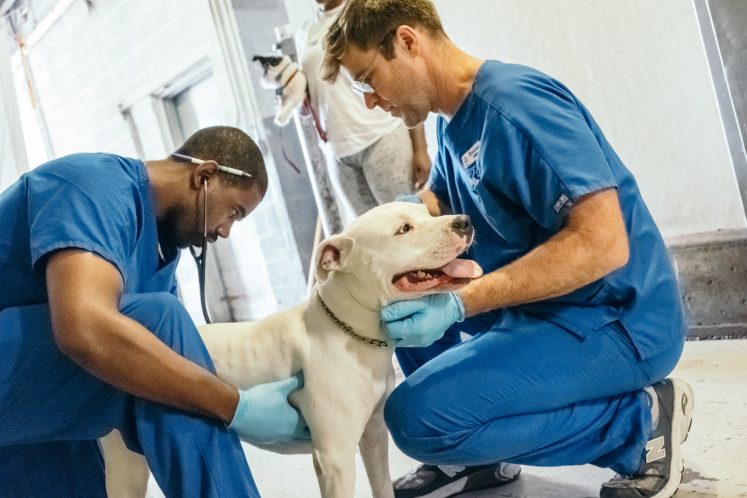 The Anti-Cruelty Society to Host Dog Wellness Fair
Event will bring free pet services and family activities to East Garfield Park
CHICAGO—The Anti-Cruelty Society is bringing a variety of much-needed pet care services to the East Garfield Park neighborhood free of charge on Saturday, March 23. The event will be held at the 11th District Police Station (3151 W. Harrison St.) from 11-2 p.m.
The Dog Wellness Fair will include free pet services such as vaccinations, microchips and nail trims, as well as family activities including crafting and free pet supplies. No pre-registration is required, and all dogs must be leashed. We ask that there are no retractable leashes or leashes over six feet, and that owners with dogs who require a muzzle must bring their own.
The Anti-Cruelty Society is proud to host an event that furthers its mission of helping thousands of pets each year through adoption, charity veterinary services, low-cost spaying and neutering, and cruelty investigation and rescue.
This event is made possible by a generous grant from the Caerus Foundation.