The Anti-Cruelty Society to Help Pets in the Path of Hurricane Florence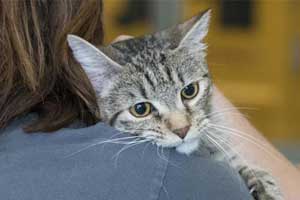 The Anti-Cruelty Society to Help Pets in the Path of Hurricane Florence
 CHICAGO—The Anti-Cruelty Society has teamed up with the ASPCA to take in animals currently in the shelters in South Carolina so room can be made for pets who become displaced in the coming days from the hurricane.
The Anti-Cruelty Society is anticipating 9 FIV (feline immunodeficiency virus) positive cats and 12 kittens from the impacted areas to arrive on Saturday, September 15 around 7:00 p.m. The Society is prepared to take in more animals if asked to.
To help with Hurricane Florence relief efforts, visit https://anticruelty.org/florence.
In 2017, The Anti-Cruelty Society took in 133 pets from areas impacted by Hurricanes Harvey and Irma