Order notecards to support The Anti-Cruelty Society's animals.  

Blank greeting cards are available in a pack of 12: each pack in made up of 2 dog and 2 cat illustrations—3 of each illustration — with 12 white envelopes. $15 includes shipping.
(Note: blank inside)
The Anti-Cruelty Society Community Cookbook is available for purchase!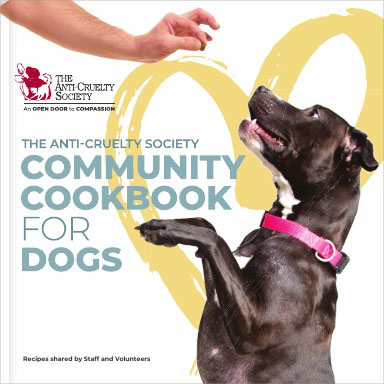 Help animals in need by ordering a print copy for $14.99 or an eBook for $8.99. Soft-cover books will be shipped directly from the printer, and purchases of the eBook are available to download within moments!
Click here to purchase the cookbook!