The Anti-Cruelty Society Community Cookbook is available for purchase now!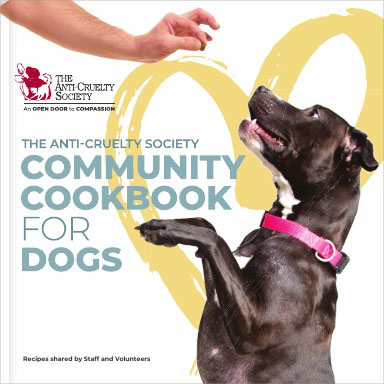 Help animals in need by ordering a print copy for $14.99 or an eBook for $8.99.  
Click here to purchase the cookbook!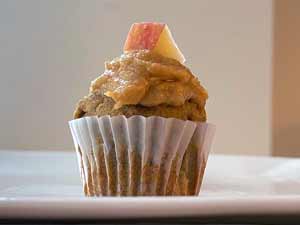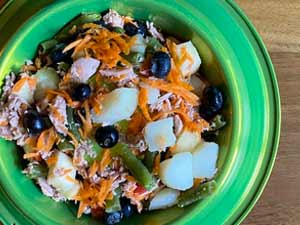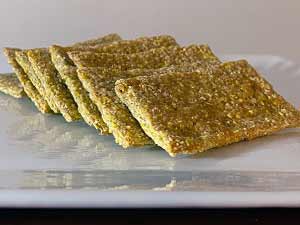 Healthy Recipes for Dogs 
Looking for a unique holiday gift for the dog lover in your life? Discover more than 20 healthy recipes for your canine companion with color photos of the finished treats from our test kitchen. Members of our community of caring, staff and volunteers, contributed the recipes, as well as photos of their beloved pups. In addition, Dr. Michelle Medhurst, an Anti-Cruelty Society veterinarian, shares professional suggestions on what to feed your dogs and what to avoid. 
Here's a sampling of the recipes to wet your dog's whistle: 
Dixie's Chicken Jerky 
Easy Peesy Peanut Butter Pumpkin Treats    
Millie's Pumpkin Pupsicles   
Pâté Patties    
Peanut Butter Pupcakes    
Abbie's Slop  
Chicken Crackers   
Seafood Muffins 
For more information, please email Lindsay Welbers.